We generally run CT Guard Card courses almost every Wednesday & Saturday 8:00 a.m. to 4:00 p.m. Weekday evening courses are available upon request.
Our classes are offered at: 58 Renshaw Drive East Haven, CT 06512.
I offer on site training for Security companies in need of a large number of applicant
certifications at once.  Group & DOC discounts are available. Inquire by email or phone
Group discounts are available

.




Complimentary Snacks and Drinks Offered




You can simply register & pay online or call 203-907-6594 with any questions.
**Connecticut CT. TASER / Stun-Gun Carry Certification – East Haven, CT – 1 Day ****** Third Saturday
Description:
Connecticut CT. TASER / Stun-Gun Carry Certification – East Haven, CT – 1 Day
THIS CLASS MEETS THE REQUIREMENTS FOR CONNECTICUT 
Completion of this one-day course of instruction meets or exceeds the training and safety course requirements of the State of Connecticut for all pistol permit applicants.
As of 01 July, 2021 the State of Connecticut authorized any person through CT. Public Act #21-31 who is a minimum of 21 years of age and possesses a Valid State of Connecticut Permit to Carry Pistols and Revolvers (aka: Pistol Permit) the ability to purchase and carry upon their person a TASER or other "Electronic Defense Weapon" (i.e. Stun-Gun).
This new law however is very clear that the only individuals who possess a State Pistol Permit are allowed to do so. Therefore it is still NOT permissible to purchase or provide these devices to or for a third party such as a wife or daughter, etc. unless such recipient is in possession of a State Pistol Permit.
To accommodate our clients who have no interest in purchasing, owning or carrying a firearm, yet would still like the option of having a means of self-protection Grey Wolf Consulting is expanding our State of Connecticut Pistol Permit Class to those interested in obtaining their permit so that they may legally obtain this option for personal security.
Again, it is important to remember that this class is designed specifically for those who are seeking a permit to carry firearms, although once obtained there is no requirement to purchase a firearm and this permit may be used to purchase a taser or other electronic defense weapon.
Completion of this one-day course of instruction meets or exceeds the training and safety course requirements of the State of Connecticut for all pistol permit applicants.
This class teaches safe handling of handguns and other firearms and includes live fire with both revolvers and semi-automatic pistols. Grey Wolf Consulting instructors are all certified through the NRA or other certifying agencies with extensive firearms training and real life experience.
Upon successful completion of this course, participants will receive a certificate or letter of completion, which may be used to apply for a pistol permit within the State of Connecticut, Florida, and several other States.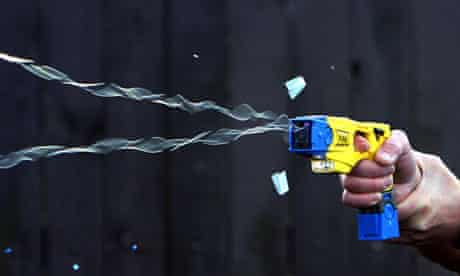 State of Connecticut Specific Applicant Information:
Under State of Connecticut Law, applicants for a permit to carry a handgun (Pistol Permit) are required to perform the following steps:
1. Complete an approved firearms safety class (Also known as a Pistol Permit class).
2. Obtain a pistol permit application packet from their local authorities (Typically the Police Dept.).
3. Complete the pistol permit application and assemble the required documentation (Typically a copy of identification, birth certificate, letters of reference, letter or certificate of completion from a firearms instructor) and fingerprints.
4. Submit the required documents and application to the local issuing authority.
5. Submit to a thorough background check is completed. (Under current law, the local authority has 8 weeks to approve or deny the application. If no response is heard after 8 weeks inquire as to the status)
6. If approved, the applicant will receive what is referred to as a "TEMPORARY STATE PISTOL PERMIT". This temporary pistol permit will NOT allow the purchase of a firearm and more importantly, it maintains a expiration period of 60 days. Therefore it is critical that once this Temporary State Pistol Permit is obtained that the applicant immediately apply to the State of Connecticut Department of Emergency Services and Public Protection in Middletown, CT. to obtain their full State Pistol Permit within this 60 day period to avoid the need to start the entire process over again from the beginning.
7. If for some reason the application is denied, the applicant may appeal such denial to the State of Connecticut Board of Permit Examiners for reconsideration. (Note: By regulation, the applicant has a maximum of 90 days from the date of denial to appeal the decision, afterwards appeal through this board will not be possible.)
For additional information, please contact us at: info@greywolfconsulting.us or 203.924.1784
Pistol Permit:
Connecticut issues a State Permit to Carry Pistols and Revolvers which allows you to carry a handgun upon your person.
Issuing Authority: Connecticut State Police. Apply for your temposrary state permit at your local police department within the town you reside in Connecticut. Once you receive your temporary permit from the town you must apply for your permanent Connecticut pistol permit from the Department of Emergency Services and Public Protection (DESPP) in Middletown, CT. If you are a non-resident you must apply directly to the DESPP.
NICS check: Yes
Permit Valid For: A statewide permit to carry is valid (unless revoked for cause) for five years.
Processing Time: The issuing authority has eight weeks to inform the applicant whether his or her application has been approved or denied. An eligibility certificate or permit to carry revocation or refusal to issue or renew may be appealed within 90 days to the Board of Firearm Permit Examiners, State Armory, 505 Hudson Street, 5th Floor, Hartford, CT 06106. No fee is charged for this review. A revocation or refusal to issue will be overturned by the Board if "just and proper cause" is found. Either the applicant or the issuing authority may appeal any decision of the Board to the courts
Cost: The application fee is $70.00 plus sufficient funds as required to cover the cost of a National Criminal History Records Check.
The renewal fee for a carry permit shall be $70.00.
Requirements:
1. Is twenty-one years of age;
2. Is a legal resident of the United States;
3. Has a residence or business in the jurisdiction in which they are applying;
4. Intends to use the handgun for only lawful purposes;
5. Has successfully completed an approved handgun safety course;
6. Has not been convicted of a felony or a violation of;
a. Criminal possession of a narcotic substance;
b. Criminally negligent homicide;
c. Assault in the third degree;
d. Reckless endangerment in the first degree;
e. Unlawful restraint in the second degree;
f. Riot in the first degree;
g. Stalking in the second degree;
7. Has not been convicted as a delinquent for the commission of a serious juvenile offense;
8. Has not been discharged from custody within the preceding twenty years after having been found not guilty of a crime by reason of mental disease or defect;
9. Is not subject to a restraining or protective order issued by a court in a case involving the use, attempted use or threatened use of physical force against another person;
10. Is not subject to a firearms seizure order issued for posing a risk of personal injury to self or others after a hearing; or
11. Is not prohibited from possessing a firearm for having been adjudicated as a mentally incompetent under federal law.
Required Documents:
1. Completed application - Call 860-685-8494 to have an application mailed out.
2. Two fingerprint cards
3. Two copies of your birth certificate or passport
4. Firearms training certificate if you are a resident of Connecticut