INTRO TO CRIMINAL PROFILING SEMINAR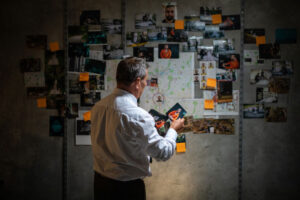 LJB Security Training and Consulting is the only agency in CT that specializes in all levels of training and consulting.
The training program has been taught in several formats and can be tailored to fit your business. Training is at 58 Renshaw Drive East Haven, CT 06512 or can be on site at your location.
The biggest problem we face in criminal profilers is the serious lack of education/training. Criminal Profiling is a serious business!
LJB SECURITY TRAINING AND CONSULTING is pleased to offer this innovative introduction to criminal profiling program. In this 4-hour course you will learn the techniques experts in the field of criminal profiling use to analyze crime scenes and deduce the profile of the perpetrators. You will learn criminal profiling from the very best – I have actually done this in their field and I find it extremely interesting and rewarding at the same time.
WHAT YOU WILL LEARN:
You will learn criminal profiling from the very best.
You will learn criminal profiling from me, a Criminal Profiler.
You will learn criminal profiling by analyzing real cases, a method followed by Behavioral Analysis Units across law enforcement, including the F.B.I.
I am a retired law enforcement official from the Connecticut Department of Correction and actually had to perform Criminal Profiling in the field along with Hostage / Crisis Negotiations and many other law enforcement disciplines. I was on the tactical response unit (SITCON) for 15 out of my 20 years. I was also an instructor at the Connecticut Correctional Academy for as many years as well.